Product Benefits
Patent-pending PET caps and tamper-resistant closures can be cost-competitively produced using recycled PET or bio-based PET


"Mono-material" makes "100% recycled PET" possible from cap to bottle and improves recyclability because it is all one material, without the need for recyclers to separate caps from bottles


PET offers better oxygen and CO2 barrier than HDPE and PP, common cap materials
Reserve Commercial Product
To secure commercial volumes, please contact commercialorders@originmaterials.com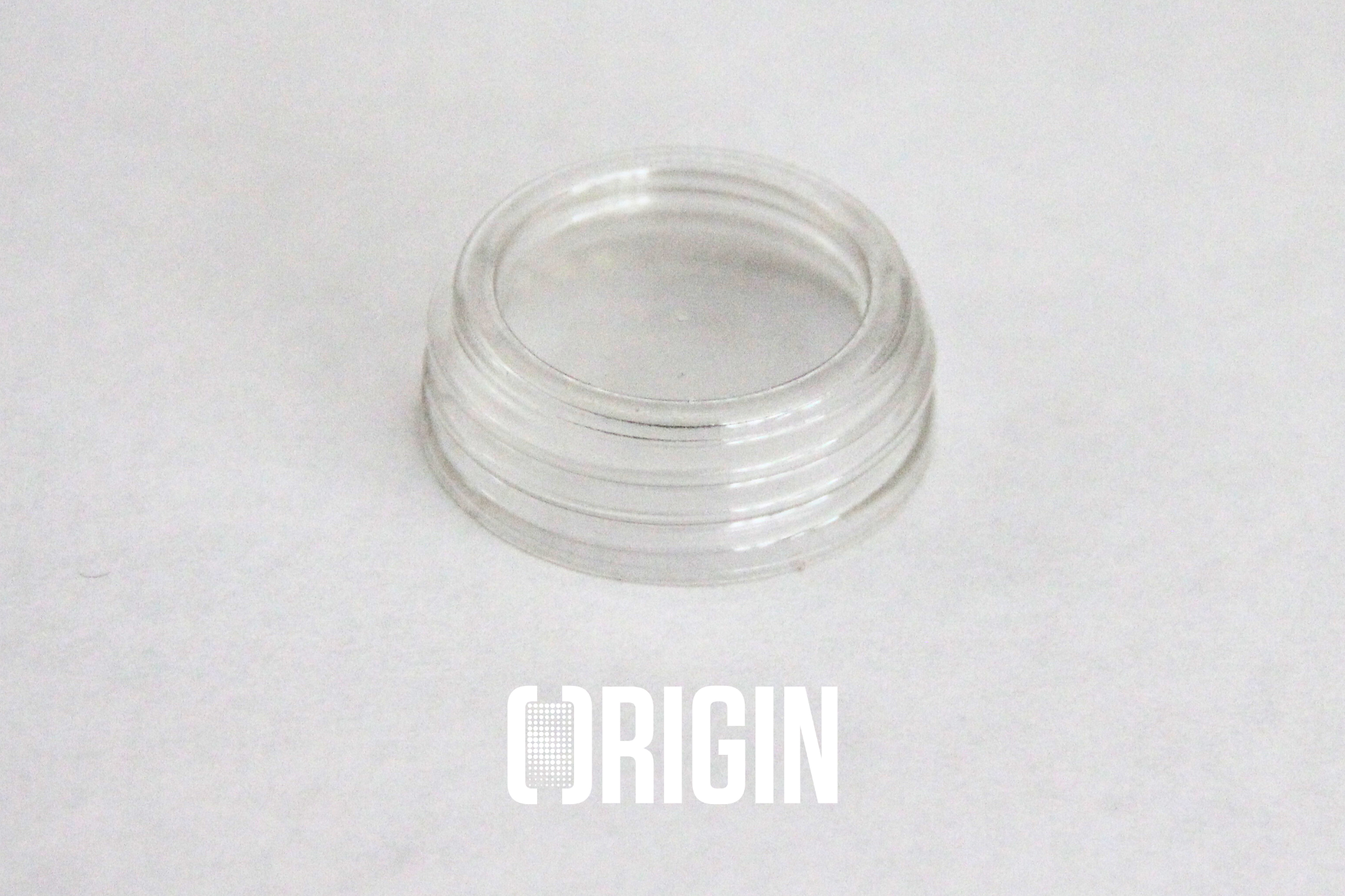 "All PET" bottle cap produced by Origin Materials.
Product Information
Origin's "All PET" (polyethylene terephthalate) bottle caps make "100% recycled PET" possible from cap to bottle to improve post-consumer recycling. Origin's PET caps are more sustainable than common alternatives because they may be produced with any type of PET, from recycled PET to Origin's 100% bio-based, carbon-negative virgin PET. PET offers better oxygen and CO2 barrier than HDPE and PP, common cap materials.

Origin's patent-pending, cost-competitive design and manufacturing innovation aids in producing "mono-material" products. These are composed of only a single type of material, are typically easier to recycle than products made from multiple materials, and are highly sought-after for consumer packaged goods to improve recycling.
Industries