CMF – chloromethylfurfural
Versatile, economical, carbon-negative
5-chloromethyl furfural is a flexible raw material for many chemistries, including para-xylene, purified terephthalic acid (PTA), and polyethylene terephthalate (PET), as well as numerous commodity and specialty chemicals through its derivatives, including furandicarboxylic acid (FDCA). At commercial scale, Origin's process produces CMF with a highly carbon negative cradle-to-gate footprint.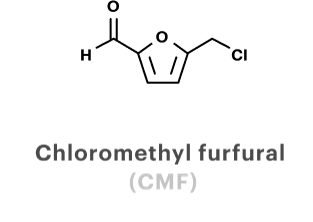 CMF chemical pathways chart
Chloromethylfurfural produced by Origin's biomass-to-chemicals platform enables many novel pathways and products.
CMF alternative names
5-(chloromethyl)furfural
5-(chloromethyl)-2-furaldehyde
5-(chloromethyl)furan-2-carbaldehyde
CAS 1623-88-7
C6H5ClO2
Additional Materials
Para-xylene
p-xylene
1,4-dimethylbenzene
1,4-xylene
CAS 106-42-3
C8H10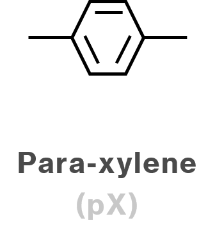 FDCA — furandicarboxylic acid
2,5-furandicarboxylic acid
furan-2,5-dicarboxylic acid
dehydromucic acid
2,5-furandicarboxylicacid
CAS 3238-40-2
C6H4O5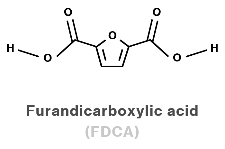 PTA — purified terephthalic acid
p-phthalic acid
terephthalic acid
1,4-benzenedicarboxylic aicd
benzene-1,4-dicarboxylic acid
CA 100-21-0
C8H6O4 or C6H4(COOH)2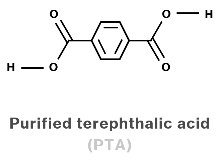 PET — polyethylene terephthalate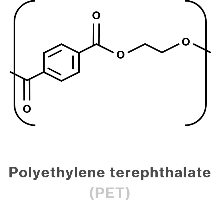 Furfural
2-furaldehyde
furan-2-carbaldehyde
2-furancarboxaldehyde
CAS 98-01-1
C5H4O2 or C4H3OCHO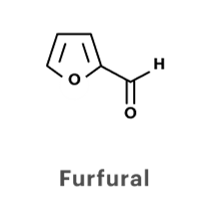 Levulinic acid
4-oxopentanoic acid
pentanoic acid, 4-oxo
CAS 123 76-2
C5H8O3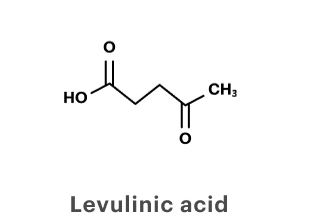 Carbon black
hydrothermal carbon
CAS 1333-86-4